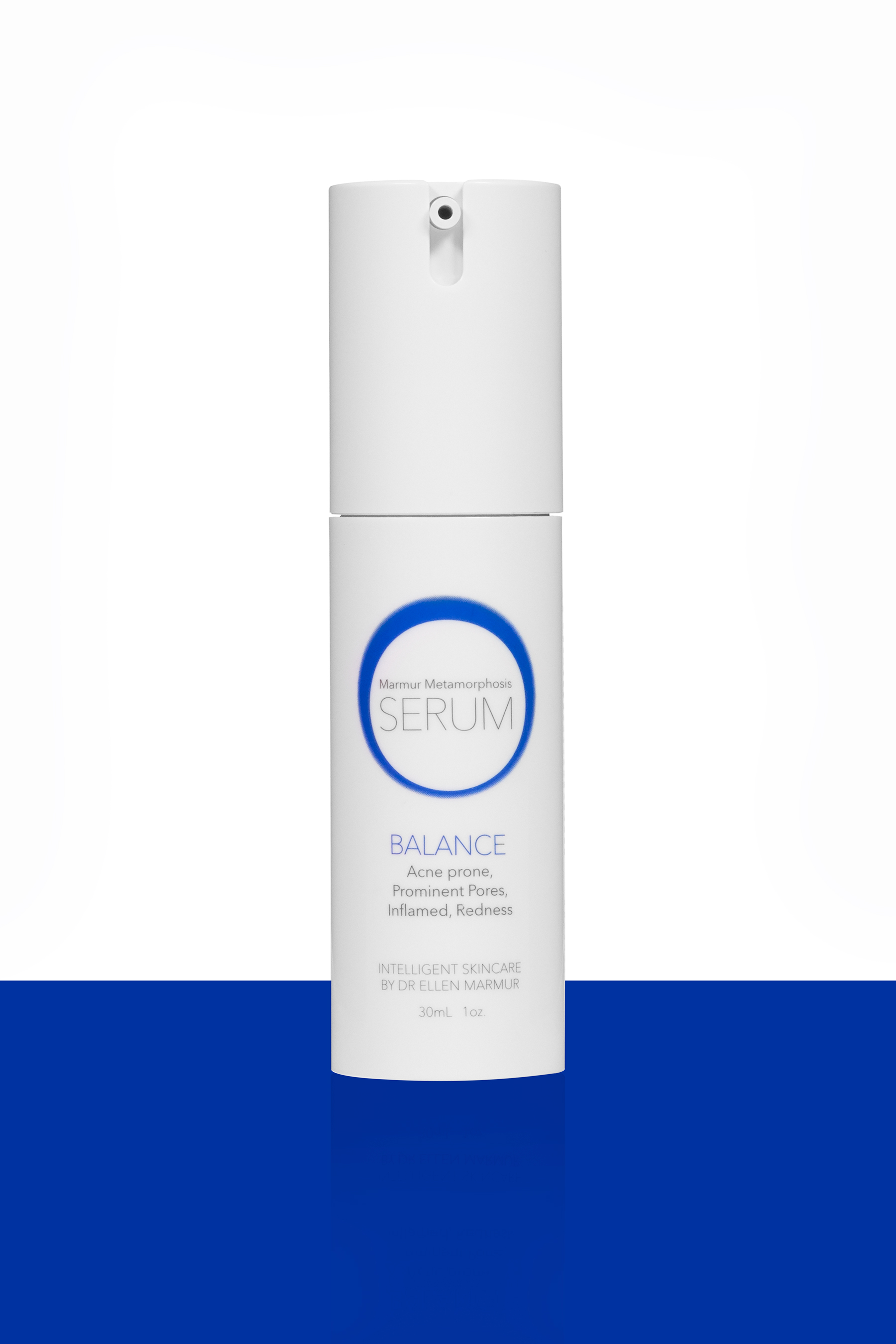 MMBalance Serum
For acne, rosacea, redness, inflammation, dryness.
Use daily to help your skin find it's natural balance.
Your treatment for:
· Acne and breakouts
· Rosacea
· Redness
· Irritation
Unique ingredients:
Canadian Willow Herb
Clinically proven to outperform hydrocortisone in reducing inflammation and redness, this botanical also inhibits p. acnes bacteria, and it's a stronger antioxidant than ascorbic acid.
Pre- and probiotics (in our Dynamic Essence)
These keep the protective microbiome in sync and prevent inflammation that leads to acne, rosacea, and eczema.
Niacinamide
We use a higher percentage of niacinamide (vitamin B3) in MMBalance because it has a potent anti-inflammatory effect, helps fades hyperpigmentation, and minimizes pore size by increasing elasticity in the skin.